FROM PREGNANCY TO PEDIATRICS
FOR ALL OF LIFE'S CHANGES, LET US HELP YOU.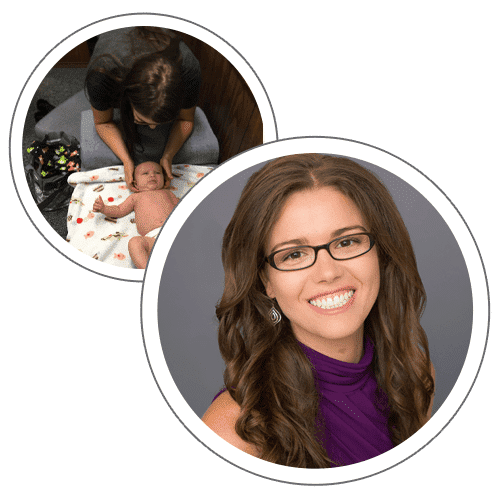 PRECISE CARE
With a Gentle Touch
Welcome to Full Circle Health located in Chesterfield, MO. At Full Circle Health we do our best to provide you and your family with specific chiropractic care and acupuncture that focuses on getting you back to doing the things you love to do. Each visit is personalized for you and where you are in your health process. Please don't hesitate to contact our Chesterfield chiropractor with any further questions you have. We are here to help you achieve your goals.
Full Circle Health is located in the Four Seasons Shopping Center right off of Olive Boulevard at the intersection of Highway 141 and 340.
Chiropractor Chesterfield MO
What sets us apart
What truly sets Dr. Noonan apart from other offices is her unique, thorough, complete and specific analyzes and treatment of the spine through the Gonstead System. Because of Dr. Emily Noonan's whole body approach to healing from the inside out she also can utilize acupuncture in one's treatment at Full Circle Health.
If you are truly looking to heal from the inside out, chiropractic and/or acupuncture could be the missing piece you have been looking for. Your life doesn't get better by chance, its gets better by change. Let Full Circle Health be that change for you and your family. Call the office at (314) 682-6600 to schedule an appointment today!
Specific Chiropractic Care
The Gonstead System is unique because it is thorough, complete and specific in both analyzing and treating the spine. Dr. Noonan addresses your entire spine when evaluating for the root cause of the problem.
It is Dr. Noonan's goal to restore and maintain optimal health by locating and correcting any interference to the nervous system caused by vertebral subluxation (spinal misalignments).
Some common conditions people seek acupuncture and specific Gonstead chiropractors for can be low back pain during pregnancy or in general, migraines/headaches, anxiety, poor posture, constipation, allergies and sinus issues, arm/leg numbness, scoliosis, family care, and wellness care.
Pregnancy and Pediatrics
Baby Greg (pictured above) is just seven weeks old and receiving his 1st chiropractic adjustment. His mom was a patient throughout her pregnancy and knows the importance of baby Greg getting checked after the birthing experience. Dr. Noonan uses the same amount of pressure as you would to check for a ripe tomato. Dr. Noonan is an International Chiropractic Pediatric Associate (ICPA) member and Webster certified. Webster technique focuses on restoring normal alignment of the mothers' pelvis to improve comfort throughout the duration of her pregnancy in preparation for a safer, easier birth.
COMMON CONCERNS, CONDITIONS, AND ISSUES
Help Your Family Experience Incredible Health.